Cleveland Browns defensive end Myles Garrett has been revealed as the 80th ranked player in the NFL Top 100.
The first member of the Cleveland Browns to make the NFL Top 100, defensive end Myles Garrett.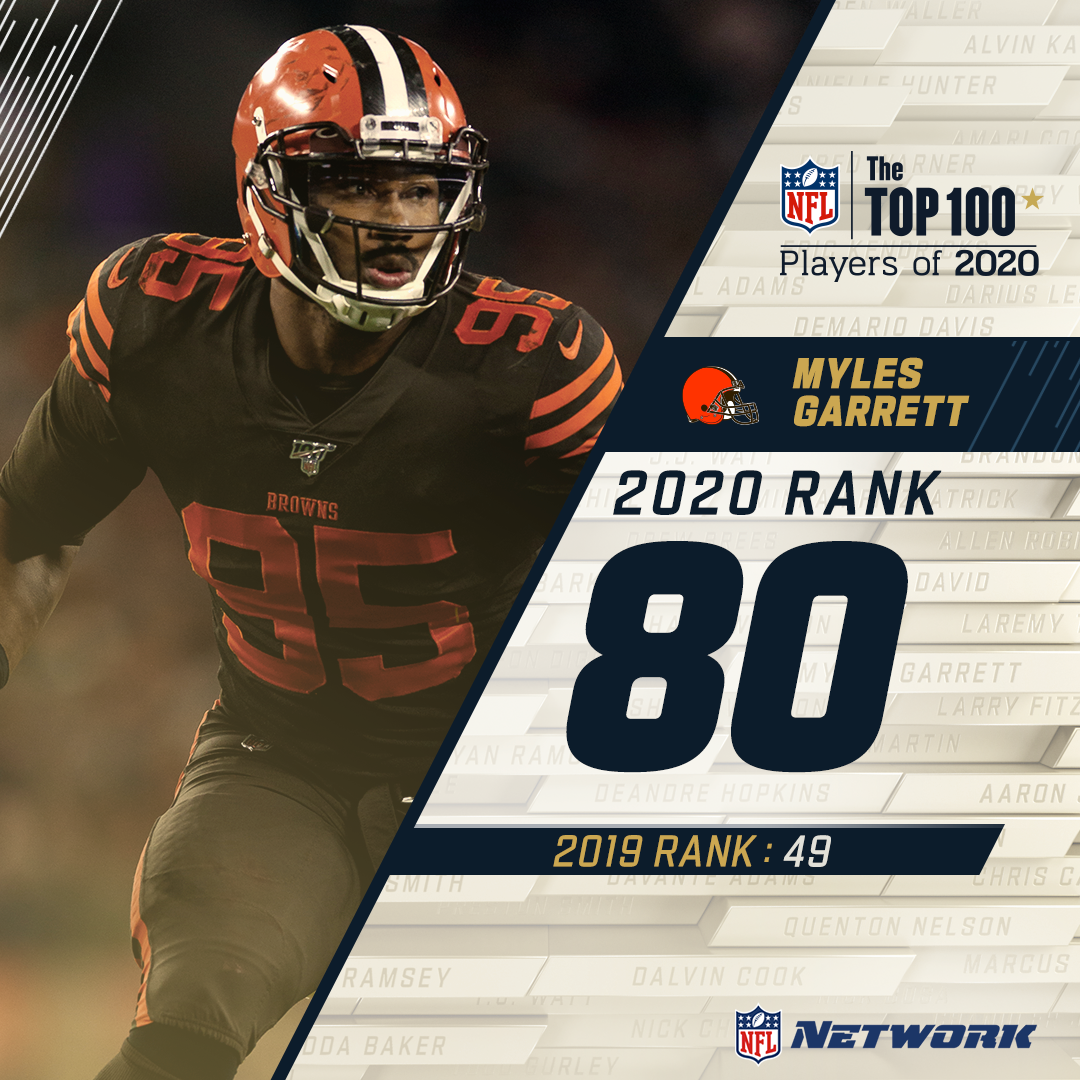 As the graphic notes, Myles Garrett was 49th in 2019, a drop of 31 spots. Garrett may have been a more dominant player last season than 2019, but his season ended prematurely after the incident with Mason Rudolph. The former first overall pick finished 2019 with 10 sacks and 29 total tackles (11 for loss) in 10 games. The way his season ended may have played a factor in his low ranking.
Garrett recently signed a new deal with the Cleveland Browns that will keep the talented defensive end in town for the long haul. There will be plenty of opportunities to earn a higher rank on the NFL Top 100 in the future. A prospect that does not seem out of the question.